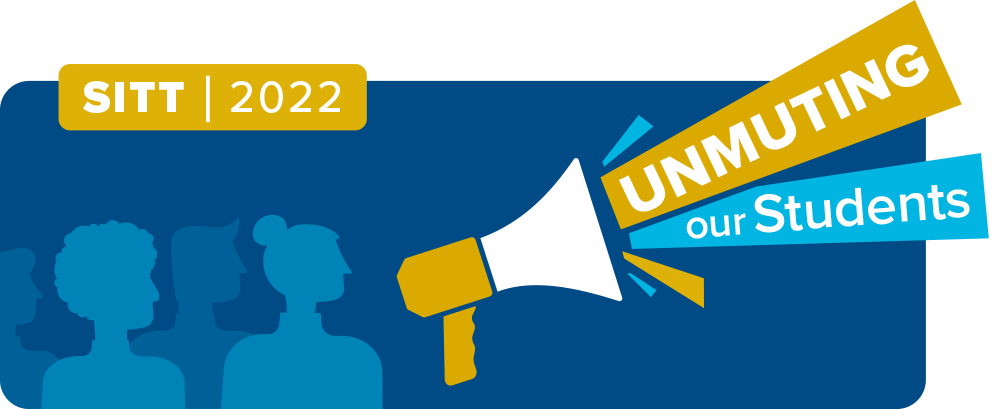 Register for SITT 2022!
The Summer Institute on Teaching and Technology (SITT) will return for 2022 on Thursday and Friday, September 8th and 9th! You can help us promote SITT by downloading and using this SITT 2022 Zoom background.
For the third year in a row, SITT will be fully online, blending live webinars and asynchronous content presented by faculty speakers. This year's theme, "Unmuting Our Students," acknowledges the challenge of encouraging students to engage with class activities. SITT will showcase instructors who are building active learning into their online, hybrid, and in-person teaching with a variety of technologies and strategies.
---
To log your interest and receive more information, please complete this short registration form. There is no cost to join. Additional details will be posted on the SITT website and emailed to all registrants late in the summer closer to the week of the event. All SITT content will be recorded.
If you need accommodation to participate in this event, please contact InstructionalDesign@ucdavis.edu by Thursday, August 25, 2022.
---
Icons made by Smashicons from www.flaticon.com