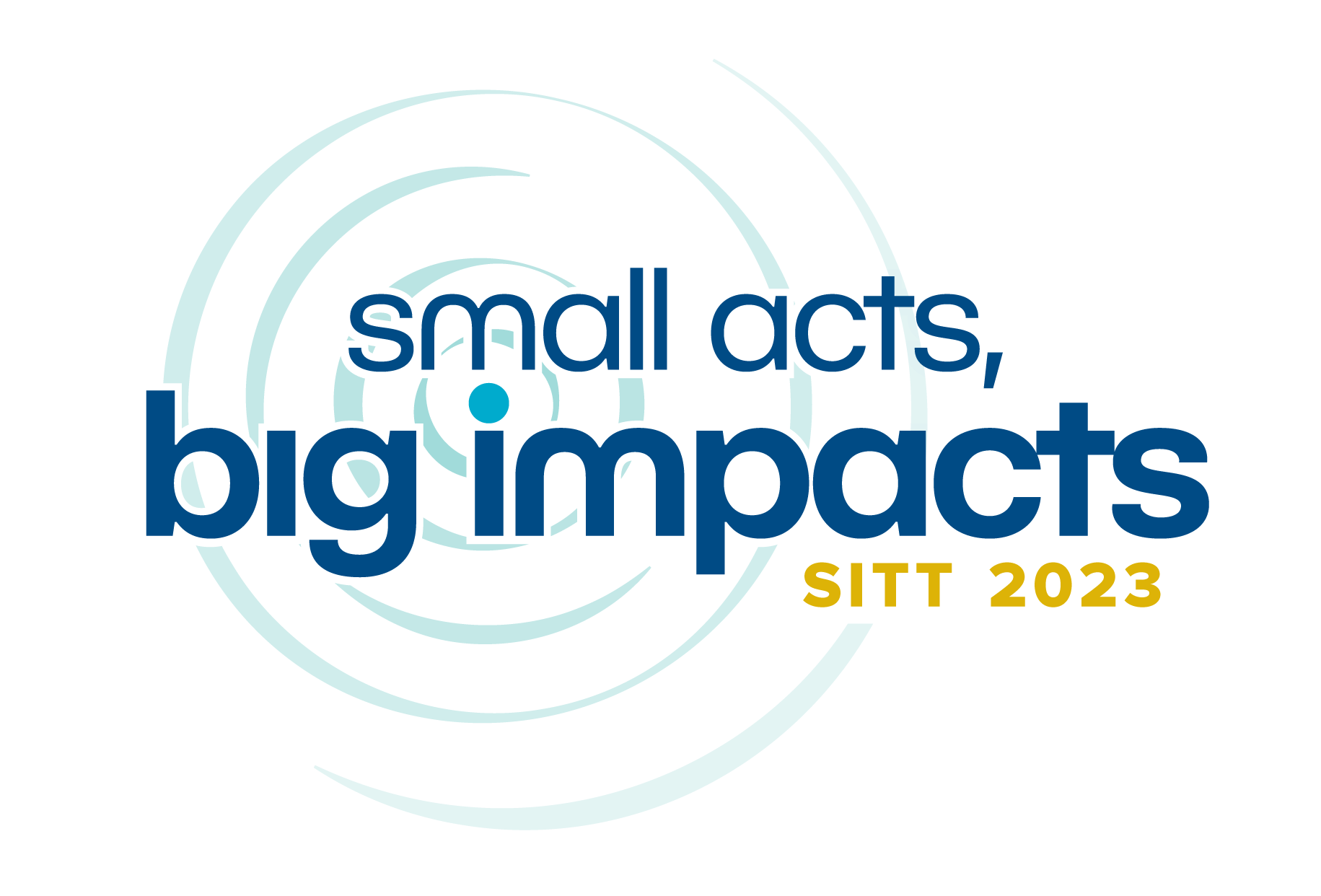 Register for SITT 2023!
As UC Davis faculty embrace the challenge of creating engaging, inclusive, and stimulating learning activities, we recognize that even minor improvements in a course can create sizable positive changes in student experiences. Keeping in mind this year's SITT theme–Small Acts, Big Impacts–the 2023 Summer Institute on Teaching and Technology will showcase UC Davis faculty who creatively use technology to help students succeed one step at a time.
Through a blend of pre-recorded asynchronous content and two half-days of live online sessions on September 14 and 15, this year's SITT will feature faculty presenters who are utilizing technologies to encourage active learning, enhance accessibility, improve student outcomes, and increase learner support, even in seemingly small ways.
Additional information, such as an agenda of speakers and topics, will be shared in the coming months, but please register now and mark your calendars for the mornings of September 14 and 15, so you can join us to discuss and celebrate the small acts that can have big impacts on student success. You can even download a SITT-themed Zoom background to let your colleagues know you'll be attending! We're excited to see you there!
If you have any questions about SITT 2023, or if you need accommodation to participate, please contact InstructionalDesign@ucdavis.edu to connect with an ATS staff member. Please submit any accommodation requests no later than August 31.
---
Thanks to the Academic Technology Services graphic design and illustration team for designing the SITT graphics each year, and especially to Rob Riedel for this year's visual.